Participate in Horseback Riding
and Other Ranch Activities
Ranch Activities
The Flying E is one of the best dude ranches for families, and there is no shortage of activities at the Flying E Ranch to keep guests of any age entertained for hours. One of our guests' favorites is our large heated swimming pool, which is open all season. Take a swim, relax in the attached Jacuzzi, or just lounge and enjoy the sunshine and the quiet surroundings.
Here are some of the other activities and entertainments that keep our guests busy when they're not riding horses:
Archery
Axe/Hatchet Throwing
Team Horse Penning
Tennis Court
Basketball Court
Corn Hole
Horseshoe Pitch
Giant Chess
Giant Checkers
Game Area
Shuffleboard
Table Tennis
Foosball
Heated Swimming Pool
Jacuzzi
Nature Walks
There's so much for guests of any age to do at the Flying E Ranch, making us easily one of the West's best dude ranches for families. Check our room availability and plan your visit today!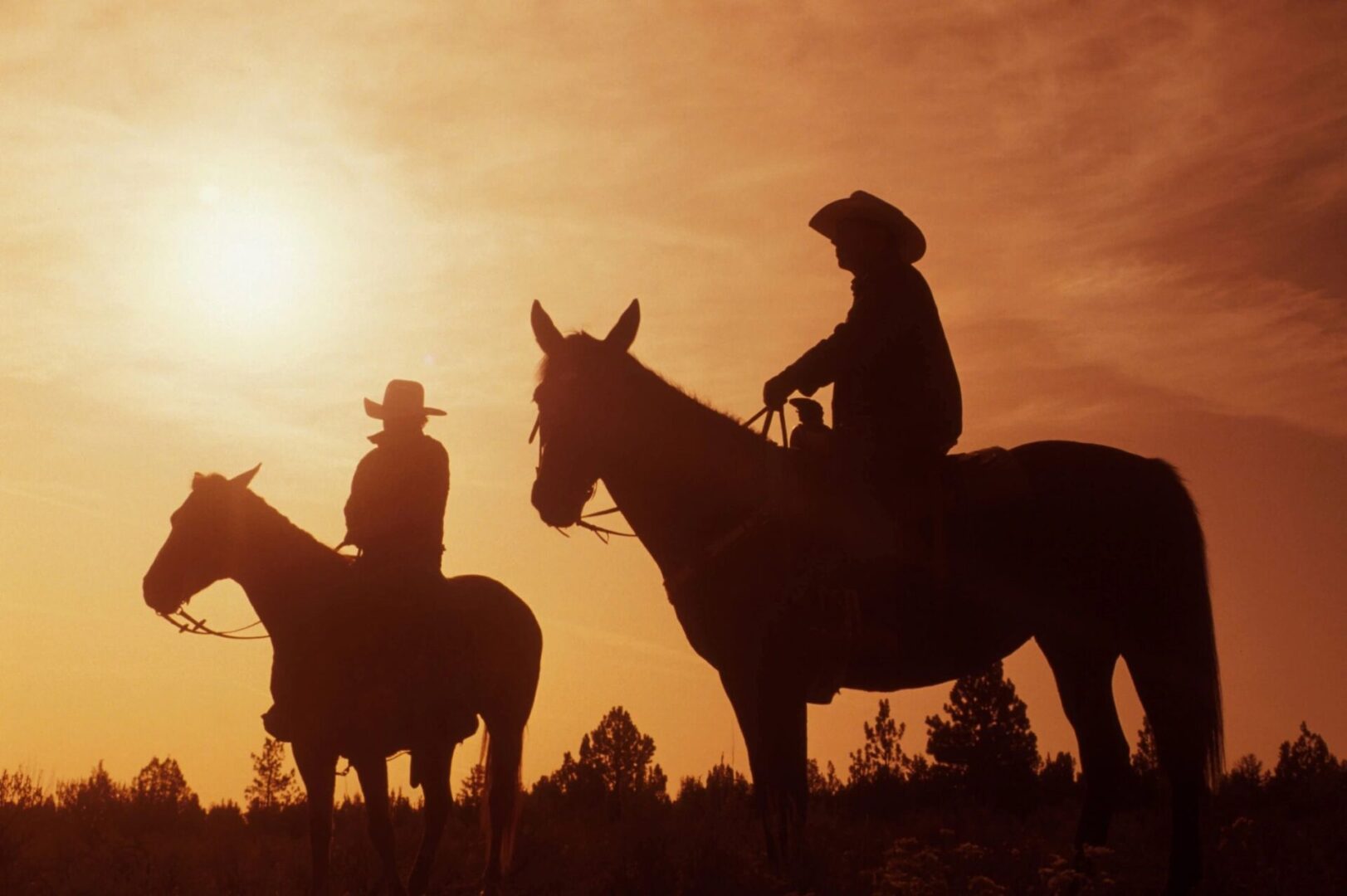 Even the best dude ranch vacations can be made better with a trip through the scenic Southwest. Most folks find they prefer being involved in the many activities here at the ranch, but you may also enjoy visiting other scenic and historic sites in the area. Here are some ideas for road trips, both short and long.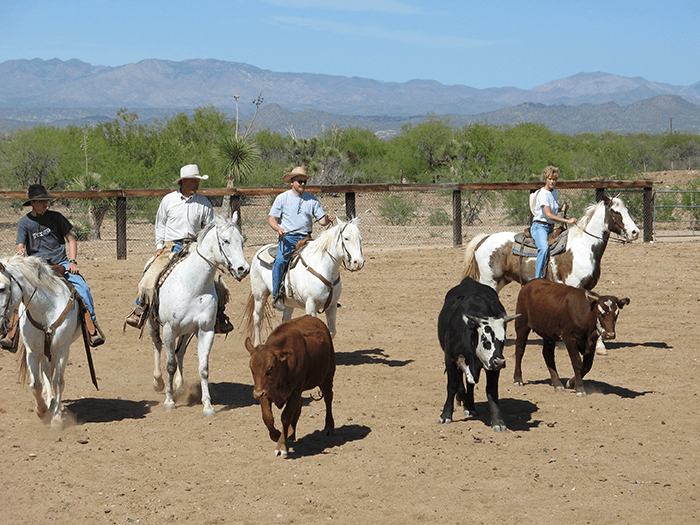 A scenic 2-hour drive north of the Flying E Ranch (120 miles). Legendary red rock formations overlook tranquil Oak Creek, with the monoliths and buttes forming a stunning contrast to the lush forest and creekside vegetation.
3.5 hours. A picturesque historic copper mining town turned arts center features shops, restaurants, and museums with mining, archeological, and historic displays.
3.5 hours (186 miles) from the Flying E Ranch. One of the 7 wonders of the world – a must-see in the Southwest!
1 hour from the Flying E Ranch. This once boisterous territorial capital today offers mountain beauty, distinctive dining, unique shops, and restored Victorian houses.
Consider an overnight trip to Las Vegas' iconic casinos and shows. 4 hours' drive from the ranch.
1.5 hours' drive. Abundant options for shopping, golf, and dining.
Consider booking an extra day or two at the Flying E for one of these road trips, and make this one of your best dude ranch vacations ever. Check our room availability and plan your visit today!