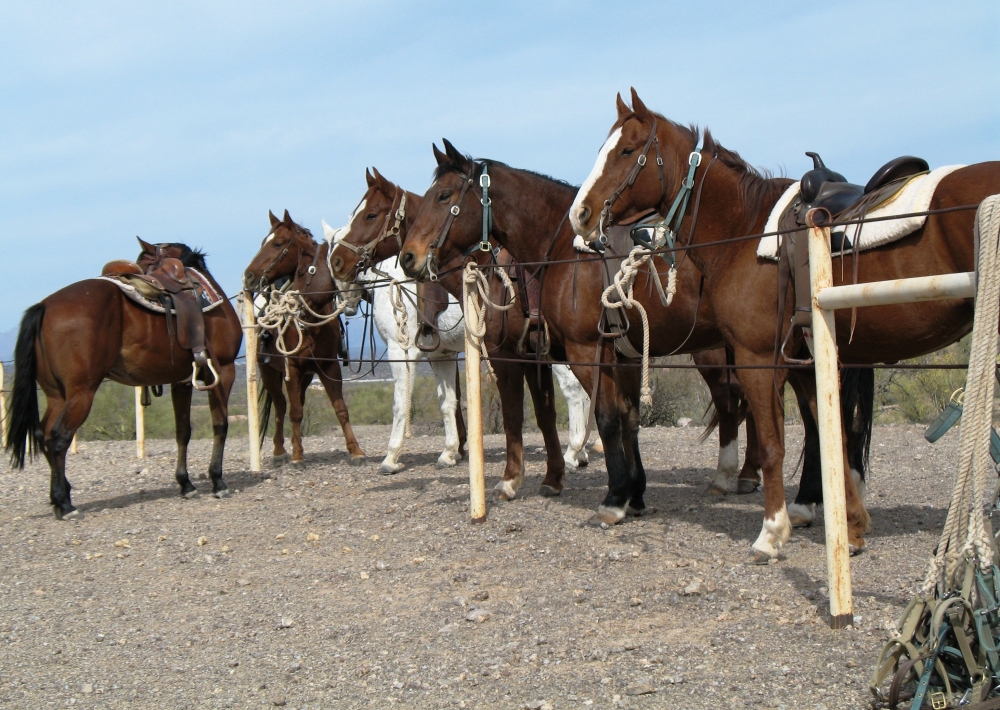 A Dude Ranch Specializing in
Authentic Western Hospitality
Our Arizona Guest Ranch History
Back in 1946, Lee Eyerly from Salem, Oregon purchased 3000 acres and established the original Flying E Ranch. Lee and his crew built the original lodge, eight guest ranch rooms, the picturesque "Oregon"-style barn, and a 3200-foot airstrip.
Mr. Eyerly fashioned the Flying E brand with its distinctive wings to reflect his surname and his love for flying. The certified brand is still owned and used by the ranch today.
If you and your loved ones enjoy the Great Sonoran Desert of Arizona you will absolutely be mesmerized by the Flying E Guest Ranch.
The Ranch is situated on 20,000 acres of pristine desert and is an actual working cattle ranch one hour from Sky Harbor Airport.
There is something for absolutely everyone to enjoy. If you have a love for the outdoors, this is your place.
We offer horseback riding, cattle drives, steak fry's, arena work and almost everything else imaginable that is connected to the heritage of our great state.
We do however embrace the fact that many people do not enjoy the horse/human experience, therefore, we have created a series of world class 4x4 adventures that even allows our guests to drive and enjoy this experience for themselves.
We offer target shooting, skeet shooting, nature hikes, great biking trails as well as cook-outs under the stars in our Old West Town. In fact over the years our Team Building program and corporate events have been so well received that we've hosted well over half of the Fortune 500 companies. 
We are a family based operation that has been in business for over three decades and at the end of the day, we view people and their experience above all and anything else, because our moto has always been, without each other we are nothing.
Come see us, we won't let you down!
Sincerely,
Jim Brown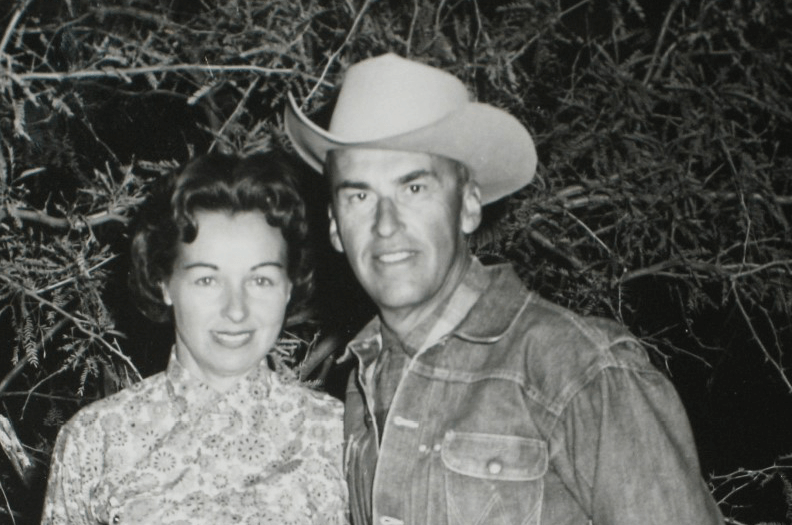 George and Vi Wellik first circled the ranch
in their private plane in April 1949. "Looks like a motel in the middle of the desert" was Vi's remark.
Concluding their stay at the Camelback Inn in Phoenix, George and Vi flipped a coin to decide whether to go back and visit the Flying E or continue on to their original destination, the Flying W in Bandera, Texas. A flip of a coin completely changed the lives of the Bellflower, California residents. George and Vi landed their private plane at the E, thus beginning their ranch legacy.
While still occupying their residence in California and with George continuing to run his tire and land developing businesses, the Welliks became frequent visitors to the Flying E and by 1952 found themselves in full ownership of the Arizona guest ranch.
Aviation played role in Flying E history
PUBLISHED IN THE WICKENBURG SUN – APRIL 22, 1960
The Flying E Ranch came into being in 1946 when Lee Eyerly of Salem, Oregon, purchased a working ranch. Mr. Eyerly purchased the property for the sole purpose of having a place to retire in the winter, with no intention of building a guest ranch.
"Vic and Leta Kelly were working on our Oregon ranch,
and they persuaded me to establish a guest ranch, permitting them to operate it for me," Mr. Eyerly explained.
"The fact that I had been in commercial aviation since 1920 may have had some influence toward the name," says Mr. Eyerly. His interest in aviation began in 1903 when the Wright brothers made their first flight at Kitty Hawk.
This pursuit of aviation also resulted
in the construction of a landing strip at the Flying E Ranch, making it the first local ranch offering landing service to its flying guests. Today, this airport is open as a public accommodation to all who fly into Wickenburg.
Here's a quick look at all the important information about the Flying E Ranch. Be sure to click the links for more information.
Download a PDF of our ranch map to get the lay of the land.
Legendary For
Families, couples, singles, and reunions
Acres
20,000 acres in high desert hills
Altitude
2,400 feet on a scenic mesa
Season
September 15 to July 30. Summer rates available.
Capacity
34 plus
Lodging
23 rooms and 2 family houses. See our Room Details and Rates page for details, rates, and reservations
Dress
Casual and relaxed
Food
Great home cooking served family-style. See our Dining page for details.
Riding
Twice daily except Sunday. One ride on Sunday. See our Riding & Activities page for details. Day rides also available for non-guests.
Pets
No pets, please. We can refer you to kennels nearby.
Recreation
Horseback riding, team penning, heated pool, Jacuzzi, sauna, exercise room, tennis, basketball court, garden chess, checkers, game room, horseshoe pitch, hiking, and bird watching. See our Ranch Activities page for details.
Airports
Phoenix Sky Harbor and Wickenburg Airport Wellik Field. See our Getting to the Ranch page for details.