2021 Party in the Desert Music Fest
April 22, 2021
@
2:00 pm
–
April 24, 2021
@
9:30 pm
Want $10 off??
Complete this survey for $10 off your event t-shirt order!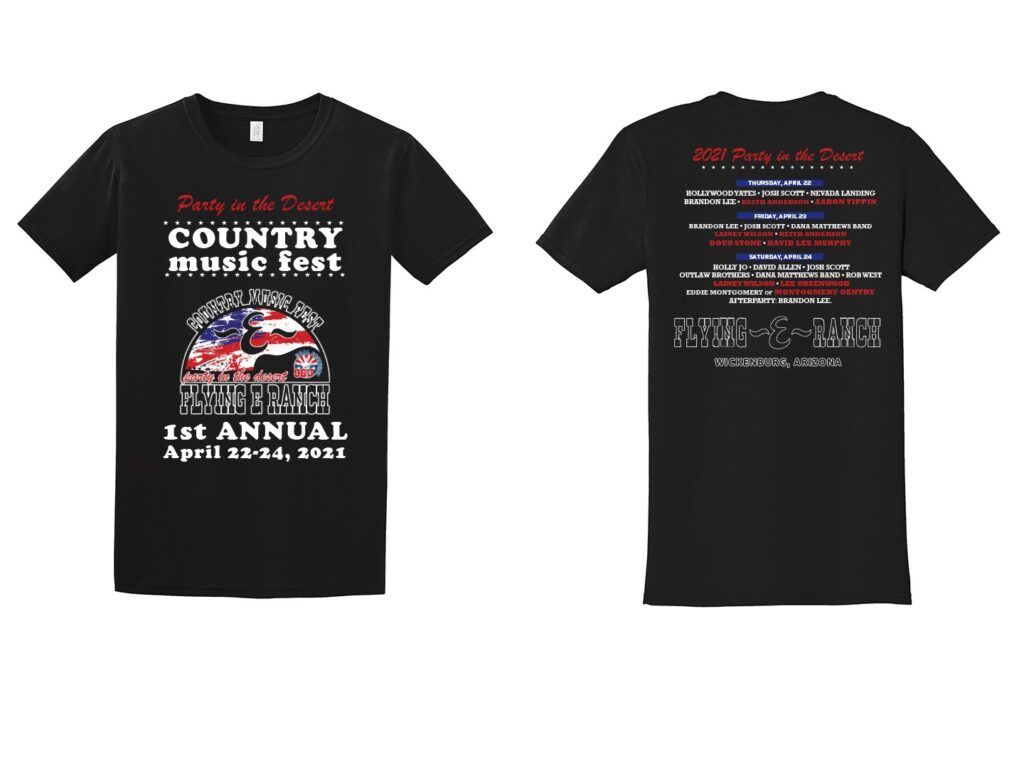 3 days of acoustic 90s country music, ice cold beer and drinks in the beer garden, a wild and fun mechanical bull, vendors of all types, plus cornhole, horse shoe, volleyball, and more.
We are only letting in 500 attendees each day on our 21,000 acre property so you will get the intimate experience when hearing each artist and getting to know new friends. Bring your camper or tent and camp out with us.
Call us about payment plans. (928)684-2690
THURSDAY, APRIL 22
03:00P HOLLYWOOD YATES, 03:45P JOSH SCOTT, 04:45P NEVADA LANDING, 06:00P BRANDON LEE, 08:00P KEITH ANDERSON, 09:30P AARON TIPPIN.
FRIDAY, APRIL 23
11:30A BRANDON LEE, 12:30P JOSH SCOTT, 1:45P ASHLEY WINELAND, 03:00P COLLIN HAWK, 04:00P DANA MATTHEWS BAND, 05:00P LAINEY WILSON, 06:30P KEITH ANDERSON, 08:00P DOUG STONE, 09:30P DAVID LEE MURPHY.
SATURDAY, APRIL 24
11:00A HOLLY JO, 12:00P DAVID ALLEN, 01:30P JOSH SCOTT, 03:00P OUTLAW BROTHERS, 04:00P DANA MATTHEW BAND, 5:15P ROB WEST, 06:15P LAINEY WILSON, 07:45P LEE GREENWOOD, 09:30P EDDIE MONTGOMERY OF MONTGOMERY GENTRY.
AFTERPARTY: 11:30P BRANDON LEE
Call us about payment plans. (928)684-2690